Read all about our staff members. They are noted professionals located in the USA, Netherlands, Australia, and Canada. They are largely current and former Microsoft MVP's.
Marina Roos
Marina likes a challenge and won't rest until she has solved the problem. Skills: SBS (all versions), Windows server, Exchange server, SQL server, SharePoint, MultiPoint server, Terminal server (RDP), HyperV, general networking, AD, DNS, DHCP, IIS, StorageCraft, Sophos, Microsoft Office programs, Windows
Wayne Small
Wayne's key strengths are around Active Directory, DNS, Hyper-V including clusters and Hyper-V Replica, RDS environments and pretty much anything considered "on prem" including all versions of Small Business Server.
David Shackelford
He got his first MSCE on NT in 1997, his CCNA in 2000, and was a Microsoft Exchange MVP from 2004 to 2011. He was a contributing author to books on Windows 2000 and SBS 2008 and tech edited many others. He created the Pluralsight/TrainSignal Exchange 2007 Administration and SBS 2008 courses. He's adept with all versions of Exchange, very familiar with Azure and Office365, handy with AD and usually able to make any firewall do his bidding.
Catherine Barr
Cath's professional experience includes help desk, network administrator, IT Manager, and business owner.  Her strength lies within the Microsoft realm dealing with both server and client communications. She works closely with her clients providing Office 365 cloud computing solutions.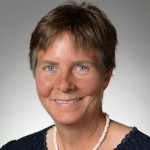 Amy Babinchak
Amy is the owner of three IT related businesses: Harbor Computer Services, Third Tier and Sell My MSP. She formed Third Tier to help her fellow IT professional gain access to experts they can trust when they need them.
Philip Elder
Philip finds himself busy with on-premises and hybrid solutions helping businesses keep their data where they can see it as well as building cloud-like resilient solutions on Microsoft's Storage Spaces Direct (S2D) and Azure Stack HCI platforms that out-perform public cloud at a reasonable cost.
Scott Abbotts
Scott has always been online and connected to the Microsoft cloud, first with Hosted Exchange and Hosted SharePoint, and then with Office 365 since its inception in 2011. In 2008, he decommissioned his own servers, moved to the cloud, and hasn't looked back.