You used to need an IT admin to help you get setup to send email from an alias. Somewhere along the way, this changed and now you can just send from an alias.
First you need to see the From field
Open a new email. Click the Options menu. The press the From button. This will add the From field to your email. This setting should stick for future email composing.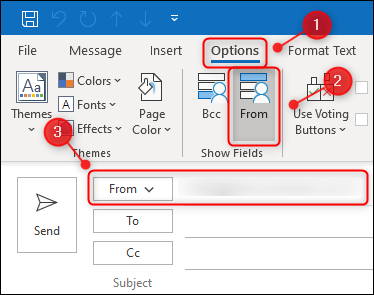 How to send email from an alias
In Outlook open a new email. In the From box, click the drop down and choose Other addresses. Type your email alias into the From field. Click OK. Your email message will now look like the one below.
In this message I'm sending from an alias called Hello, that is attached to my "normal" email address.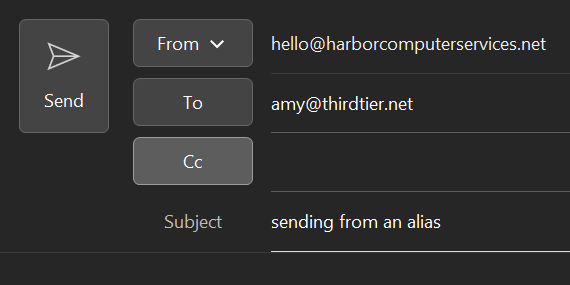 That's it. There's nothing else special to do. The email simply sends to its destination.
All we do is support IT professionals. Microsoft 365 technical assistance, newsletter, Security community, MSP Legislation community, EndPoint, Defender and Lighthouse community, Peer groups, courses, papers, Business consulting and more. https://www.thirdtier.net