I like to be as transparent as possible in all things. And so, I sent out an idea and called it Alpha. It was a mess. It was supposed to be a mess. An early idea and the feedback rolled in.
The Idea
Create a news source that is focused on helping Microsoft 365 IT businesses by providing them with curated and summarized information, published by Microsoft and their MVP community. Basically, take the fire hose of information from a long list of locations and distill it down to the four most relevant things you need to know. Publish it twice a month.
The look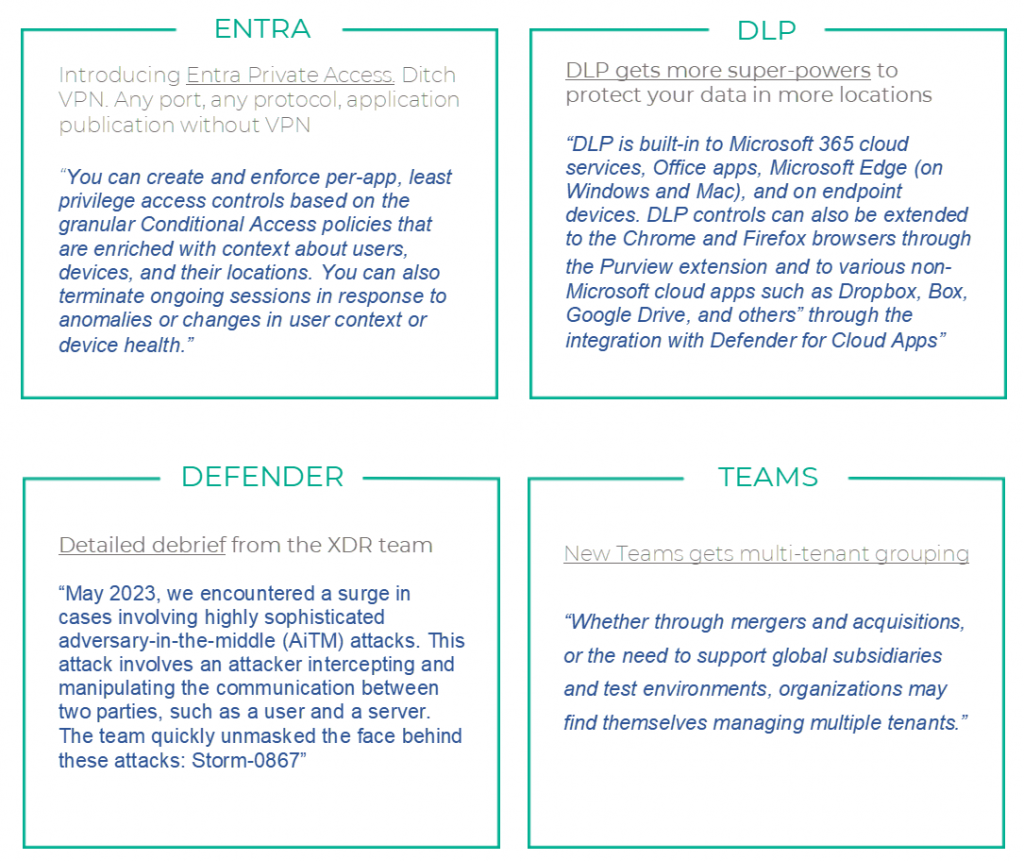 The feedback
Android OMG – Android mobile mail is unable to parse HTML email containing blocks correctly. Instead of prosenting a nice four square it instead provided recipients with a whole bunch of attachments. WTH, Android?
Make the links to education opportunities more specific. Microsoft puts on FREE one and two-day courses. Virtual and instructor led. It's amazing to have access to something that used to cost $1,000 or more. I'll try to get the individual course links for you when they come up.
It might be hard to charge a little, so charge a lot or make it free. This is the weird place we find our industry in. There are so many free resources that it has devalued the reasonably priced ones that keep the bills paid. Only expensive solutions gain respect. Some people won't pay for anything. I guess they think everyone should work for free, except them. Some people won't bother with anything that isn't premium priced. This is a conundrum.
Where is your writing? I'm warming up to the idea of writing a commentary at the top of the newsletter expounding on why I think these are the four most important things to know this fortnight and the value they are going to bring to you, your clients and your business.
Please also include a summary of… There were several suggestions for additional content. The one that makes the most sense to me is the notices about things that are about to change the default configuration or expire.
Praise Thank you. I know that it is easier to complain than send a positive message, even though I asked for criticism. The number received was heartwarming. Words like sensational idea, made me want more, I was compelled to click those links, were all nice to hear.
Next step
Next, I figure out how to make Android happy and work within its formatting restrictions. 🙁 I'll work in some commentary next time and might even proposed how to fund this project and I'll include a section on changes to be aware of. Expect another email in a fortnight and thank you for your help.